Welcome to RainbowRealty.com
Great News ... With 43 years in business, Rainbow Realty Group maintains an A+ RATING with Better Business Bureau.> The Truth Behind the Indiana Attorney General Claim against Rainbow Realty Group
Rainbow Realty Group is fighting the Indiana Attorney General ("AG") in court for the right to continue our home ownership program. Since 1992 hundreds of customers have successfully accomplished home ownership through our Rent to Buy Program.
Our owners and employees wanted to personally thank our paying customers and reassure them that they have NO WORRIES ...

Rainbow Realty Group will deliver what we promise. ONLY non-paying customers lose their home.

The Indiana Attorney General has made allegations against Rainbow Realty Group and have published press releases which tell only one side of the story. The AG complaint challenges our fair and just right to evict customers for non-payment. 59 months have passed since the AG Press Releases were published. During that time, we have not had any opportunity to prove our innocence.
We believe these claims are baseless and untrue. In fact, over the years we have helped hundreds of families and individuals become satisfied homeowners.
We are asking our residents (both current and past) to voice their opinion of our "Rent-To-Buy Home Ownership Program"please
Click Here to Read OUR CUSTOMERS' STORIES
Click Here to EMAIL YOUR RENT-TO-BUY STORY
---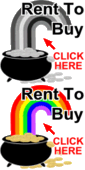 IndyRentToBuy.com is your largest source of rent-to-buy fix-up homes in central Indiana. Our home ownership program is ideal for families, individuals and investors who would not normally qualify for financing. No banks, no closing costs. All homes are owner financed and you can qualify in as little as 3 days. Fast, convenient and affordable ... Call Rainbow Realty Group Today.
Call 1-317-357-4000 Today.
---
IndyHomesForRent.com offers quality afordable rentals and low deposits. Our homes are completely cleaned, freshly painted and in good repair. Our website saves time, money and gasoline ...
Find your next rental at IndyHomesForRent.com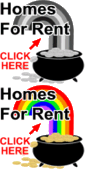 ---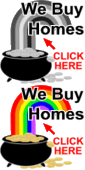 IndyWeBuyHomes.com is a fast and easy way to sell your home. All you need to do is complete our free, no obligation, online form and ... sell your home in as little as 5 days. We buy homes, we buy houses, we buy appartments and we buy comercial buildings.
Questions? ... Call 1-800-4-ALL-CASH Today.
---
IndyRealtor.com is the only website you need to view thousands of real estate properties for sale in indianapolis and central Indiana. View and compare homes listed by Realtors without driving all over town.
All listings, one company visit IndyRealtor.com today!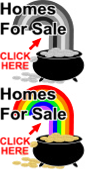 ---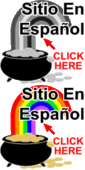 IndyCasas.com is a full service spanish real estate website that offers rent-to-buy fix-up homes, quality affordable rentals, homes for sale and more ... Need to sell your home FAST? ...
We Buy Homes - Call 1-800-4-ALL-CASH Today.